"Simultaneous multi-slice excitation in Spatially encoded NMR experiments" by Laura Castañar, Pau Nolis, Albert Virgili and Teodor Parella. Chem. Eur. J. 2013, 19, 15472–1547. DOI: 10.1002/chem.201303272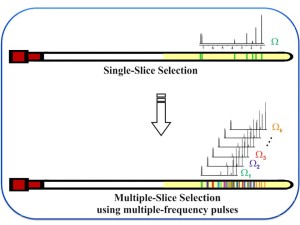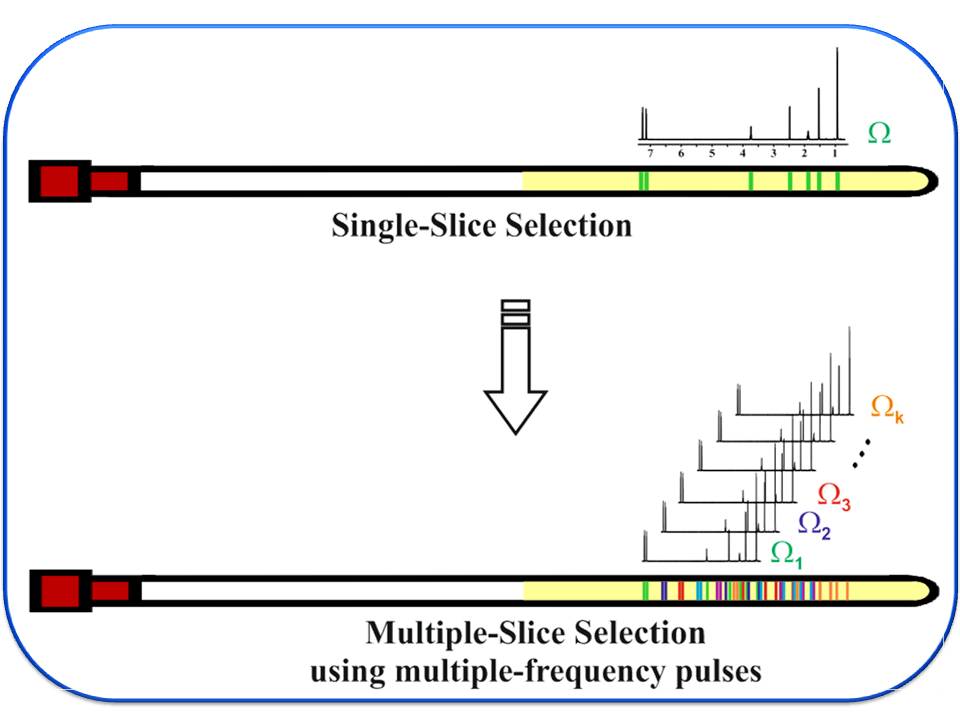 A novel strategy to enhance the experimental sensitivity in spatially encoded NMR experiments has been developed. The use of a multiple-frequency modulated pulse applied simultaneously to an encoding gradient can afford a substantial sensitivity gain with respect to single-slice selected experiments.
Pulse Programs Code for Bruker:
Java script for multi-offset calculation:
Examples:
© 2013 – 2020, Teo. All rights reserved by the author(s) and Universitat Autonoma de Barcelona except for texts and images already copyrighted by third parties (e.g. journal publishers) and used here under the fair use provision.