We are relocating all our web services to a new server at http://sermn.uab.cat. At the same time we are upgrading the software or replacing it by better solutions when deemed advisable. While we are in the move, you can browse the old SeRMN website at http://sermn.uab.cat/rmn3.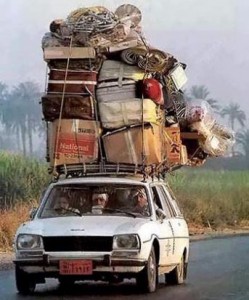 For the last few years we have managed several web services hosted at different servers. The SeRMN web page was at http://rmn3.uab.cat, the instrument booking was at https://sermn02.uab.cat/bumblebee, and there were two mail lists for news and notices to P.I. () and users (). Then we added recently a wiki site at https://sermn02.uab.cat/sermn-dokuwiki to test whether it could be useful. It was clear that such multi-site situation had to come to an end the sooner the better, and now we are hard at work to make things much simpler.
Soon we will host all of our web services at the same server, except for the official pages which must be allocated on UAB servers. Accordingly, the official SeRMN website will be at http://sct.uab.cat/sermn, but all other SeRMN services will be at http://sermn.uab.cat, where a blog will welcome visitors with news about our activities. For instance, the Instrument booking will at http://sermn.uab.cat/reserves/, and the News and notices forum replacing the email lists would be at http://sermn.uab.cat/forum/.
SeRMN web pages
Until now the SeRMN web site was hosted at http://rmn3.uab.cat, an aging SGI Indigo2 workstation. Furthermore, we edited the static html pages by using an external application and  then we had to transfer them by ftp to the web server. That set up made cumbersome at best to maintain the site, and probably that was the reason most of the information there was not up to date and did not reflect the current situation at our service.
Nowadays Pau is working on the new SeRMN site available at http://sct.uab.cat/sermn. The new pages are hosted at a UAB managed Drupal server, like all other UAB research services web pages, as part of the university attempt to improve scientists awareness of UAB research services and to promote its use. These institutional pages will contain a concise description of SeRMN research capabilities, achievements and experience, and will be mainly aimed at prospective users.
Meanwhile we complete the writing of the new pages, a copy of the old website will be available for browsing at http://sermn.uab.cat/rmn3.
More details later
In later posts I will detail other changes related to our wiki site, the instrument booking system, the new forum for news, and more. Thus, keep coming to learn how we are improving our service.
© 2011 – 2020, Miquel. All rights reserved by the author(s) and Universitat Autonoma de Barcelona except for texts and images already copyrighted by third parties (e.g. journal publishers) and used here under the fair use provision.