Date: Thursday 27th November, 2014
Hour: 12 am
Location:  SeRMN,  Facultats de Ciències i Biociències, C2/-135
Speaker:  Dr. Pau Nolis, SeRMN
A preliminary version of an applet that performs the authomatic measurement of 1J(CH) couplings from homodecoupled iINEPT-Jres HSQC experiment will be presented.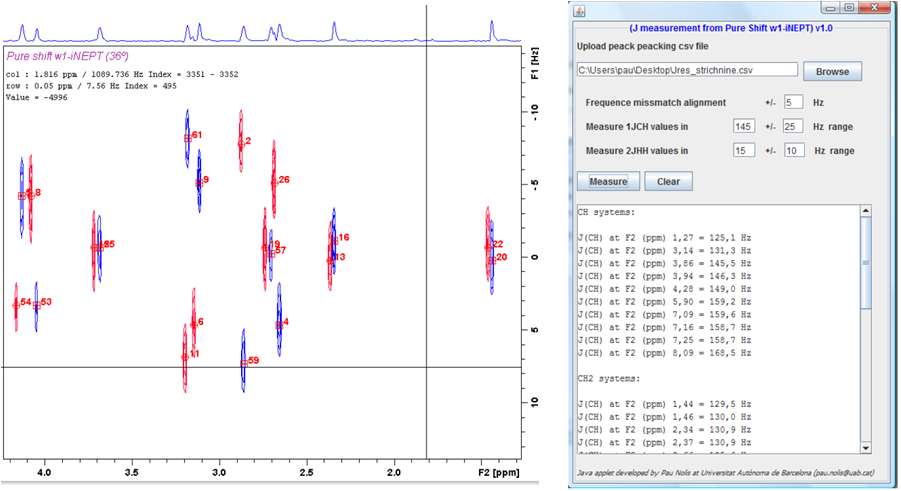 © 2014 – 2017, Pau. All rights reserved by the author(s) and Universitat Autonoma de Barcelona except for texts and images already copyrighted by third parties (e.g. journal publishers) and used here under the fair use provision.