"Shifts in plant foliar and floral metabolomes in response to the suppression of the associated microbiota" by A. Gargallo-Garriga, J. Sardans, M. Pérez-Trujillo, A. Guenther, J. Llusià, L. Rico, J. Terradas, G. Farré-Armengol, I. Filella, T. Parella and J. Peñuelas. BMC Plant Biology 2016; 16:78. DOI: 10.1186/s12870-016-0767-7
The significance of microbial populations to the health and physiology of human and animal hosts has become a burgeoning and increasingly newsworthy topic. Of course, plants are also hosts for microbial life, and our metabolomics new study in BMC Plant Biology suggests that microbial influence on plant biology is more complex than we currently appreciate. When elderflower plants were treated with antibiotics, metabolic changes occurred not only at the sites of microbial colonization – the leaf and flower – but also in internal organs. These results demonstrate key contributions to local metabolic activity of microbes on elderflower leaves and flowers, and suggest that – as seen in other organisms – microbial activity can have a systemic impact host biology.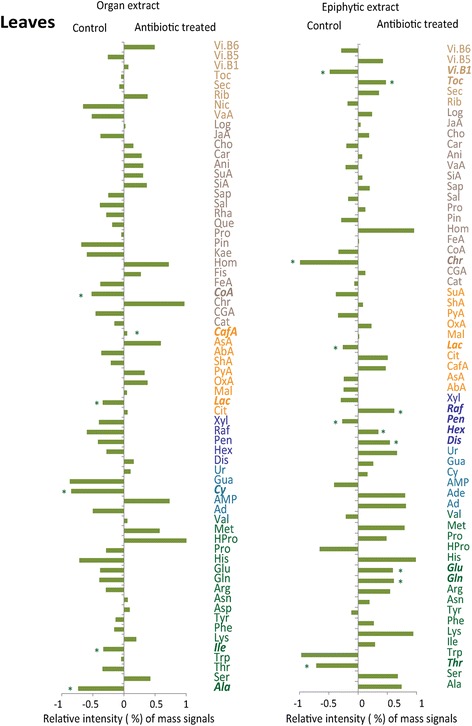 © 2016 – 2020, Albert Gargallo. All rights reserved by the author(s) and Universitat Autonoma de Barcelona except for texts and images already copyrighted by third parties (e.g. journal publishers) and used here under the fair use provision.