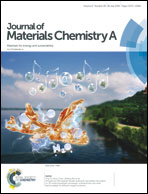 Bergemann, N., C. Pistidda, C. Milanese, M. Aramini, S. Huotari, P. Nolis, A. Santoru, M. R. Chierotti, A.-L. Chaudhary, M. D. Baro, T. Klassen & M. Dornheim. 2018. A hydride composite featuring mutual destabilisation and reversible boron exchange: Ca(BH4)2–Mg2NiH4. Journal of Materials Chemistry A 6(37). 17929–17946. DOI: 10.1039/c8ta04748k
The system Ca(BH4)2–Mg2NiH4 is used as a model to prove the unique possibility to fully reverse the borohydride decomposition process even in cases where the decomposition reaction leads to undesired stable boron containing species (boron sinks). The formation of MgNi2.5B2 directly from Ca(BH4)2 or from CaB12H12 and amorphous boron allows an unexpectedly easy transfer of the boron atoms to reversibly form Ca(BH4)2 during rehydrogenation. In addition, to the best of our knowledge, the mutual destabilisation of the starting reactants is observed for the first time in Ca(BH4)2 based Reactive Hydride Composite (RHC) systems. A detailed account of dehydrogenation and rehydrogenation reaction mechanisms as the function of applied experimental conditions is given.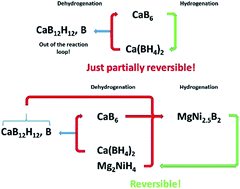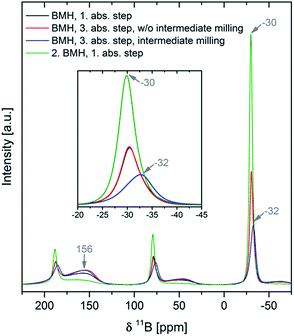 © 2018 – 2019, Pau. All rights reserved by the author(s) and Universitat Autonoma de Barcelona except for texts and images already copyrighted by third parties (e.g. journal publishers) and used here under the fair use provision.