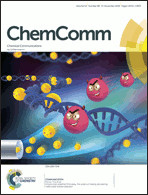 Motiram-Corral, Kumar, Míriam Pérez-Trujillo, Pau Nolis & Teodor Parella. 2018. Implementing one-shot multiple-FID acquisition into homonuclear and heteronuclear NMR experiments. Chemical Communications 54(96). 13507–13510. DOI: 10.1039/c8cc08065h
Multiple-FID acquisition (MFA) within the same scan is applied to acquire simultaneously multiple 2D spectra from a single NMR experiment. A discussion on the incorporation of the MFA strategy in several homonuclear and heteronuclear 2D pulse sequences is presented. As a proof of concept, a set of novel COSY, TOCSY and HMBC experiments are reported as a time-efficient solution in small-molecule NMR spectroscopy.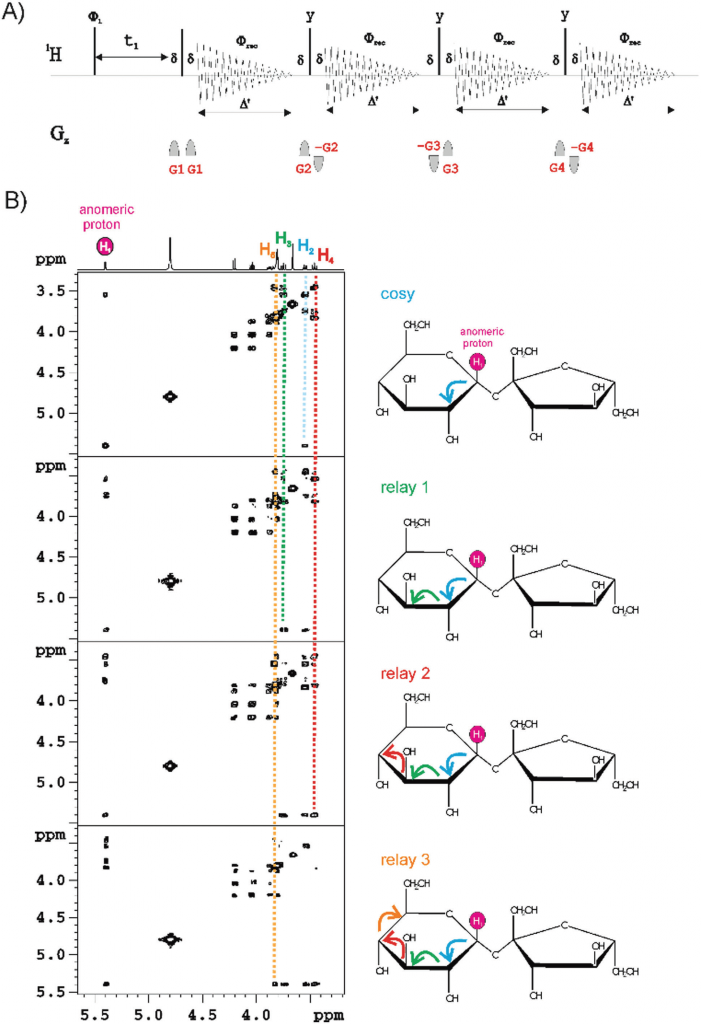 Pulse programs & Datasets
MFA COSY & RELAY
MFA COSY & TOCSY
MFA HMBC & TOCSY
MFA HMBC & COSY
© 2018 – 2019, Kumar. All rights reserved by the author(s) and Universitat Autonoma de Barcelona except for texts and images already copyrighted by third parties (e.g. journal publishers) and used here under the fair use provision.