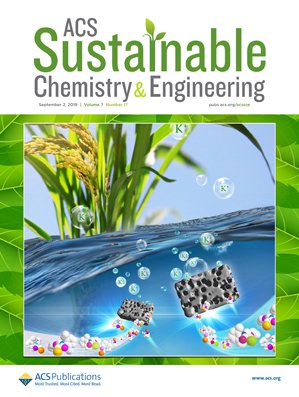 Li, Hao, Míriam Pérez-Trujillo, Xavier Cattoën & Roser Pleixats. 2019. Recyclable Mesoporous Organosilica Nanoparticles Derived from Proline-Valinol Amides for Asymmetric Organocatalysis. ACS Sustainable Chemistry & Engineering 7(17). 14815-14828. DOI: 10.1021/acssuschemeng.9b02838
This is the first report on the obtention of functionalized MSN by a co-condensation procedure with a structurally complex chiral precursor. The functionalized MSN have been characterized by elemental analysis, 29Si and 13C CP MAS NMR, transmission electron microscopy, scanning electron microscopy, N2-sorption measurements, dynamic light scattering, ζ-potential, and powder X-ray diffraction. We have evaluated the activity of these materials as recyclable catalysts in the asymmetric aldol reaction. The use of organosilica nanoparticles reduces the problems of diffusion and low reaction rates encountered with bulk organosilicas.
© 2019, Miriam. All rights reserved by the author(s) and Universitat Autonoma de Barcelona except for texts and images already copyrighted by third parties (e.g. journal publishers) and used here under the fair use provision.