SeRMN seminar
Date:  Thursday 5th September, 2013
Hour: 10 am
Location:  SeRMN,  Facultats de Ciències i Biociències, C2/-135
Speaker:  Laura Castañar, SeRMN PhD Student & Teaching Assistant, Dept. of Chemistry.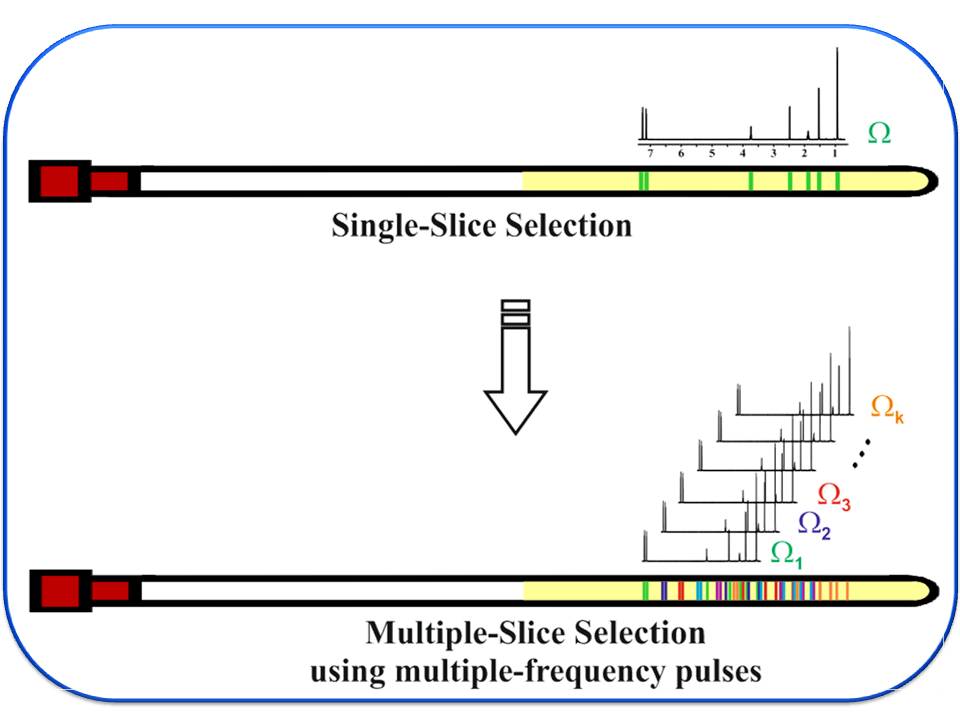 Simultaneous multi-slice excitation in spatially encoded NMR experiments
A novel strategy to enhance the experimental sensitivity in spatially encoded NMRexperiments is presented. The use of a multiple-frequency modulated pulse applied simultaneously to an encoding gradient can afford a substantial sensitivity gain with respect to single-slice selected experiments. The z-dependent position of each individual proton resonance allows the choice of a determined number of complementary k offsets that allows parallel data collection for a specific proton in multiple parts of the NMR tube whereas other mutually J-coupled protons are not excited into the same slice. The experimental set-up protocol to fulfill the sampled frequency requirement is simple and the results can be inmediately adapted to a wide range of applications.
Reference:
 "Simultaneous multi-slice excitation in Spatially encoded NMR experiments" by Laura Castañar, Pau Nolis, Albert Virgili and Teodor Parella. Chem. Eur. J. 2013, 19, 15472–1547. DOI: http://dx.doi.org/10.1002/chem.201303272
© 2013 – 2020, Laura. All rights reserved by the author(s) and Universitat Autonoma de Barcelona except for texts and images already copyrighted by third parties (e.g. journal publishers) and used here under the fair use provision.