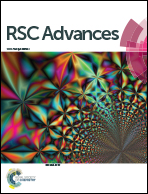 "Optimized polarization build-up times in dissolution DNP-NMR using a benzyl amino derivative of BDPA" by José Luis. Muñoz Gómez, Eva Monteagudo, Vega LLoveras, Teodor Parella, Jaume Veciana and José Vidal Gancedo. RSC Advances, 2016, 6, 27077. DOI: 10.1039/c6ra00635c
The synthesis of two novel BDPA-like radicals, a benzyl amino (BAm-BDPA, 7) and a cyano (CN-BDPA, 5) derivative, is reported and their behaviour as polarizing agents for fast dissolution Dynamic Nuclear Polarization (DNP) is evaluated. The radical 7 is a promising candidate for DNP studies since it is soluble in neat [1-13C]pyruvic acid (PA), and therefore the use of an additional glassing agent for sample homogeneity is avoided. In addition, a 60 mM sample of 7 offers optimum 13C NMR signal enhancements using fairly short polarization times (about 1800 s). It is shown that DNP-NMR measurements using 7 can be performed much more efficiently in terms of the signal enhancement per polarization build-up time unit than when using the reference OX63 or BDPA radicals. These enhanced features are translated to a substantial reduction of polarization times that represents an optimum temporary use of the DNP polarizer and allow economized liquid helium consumption.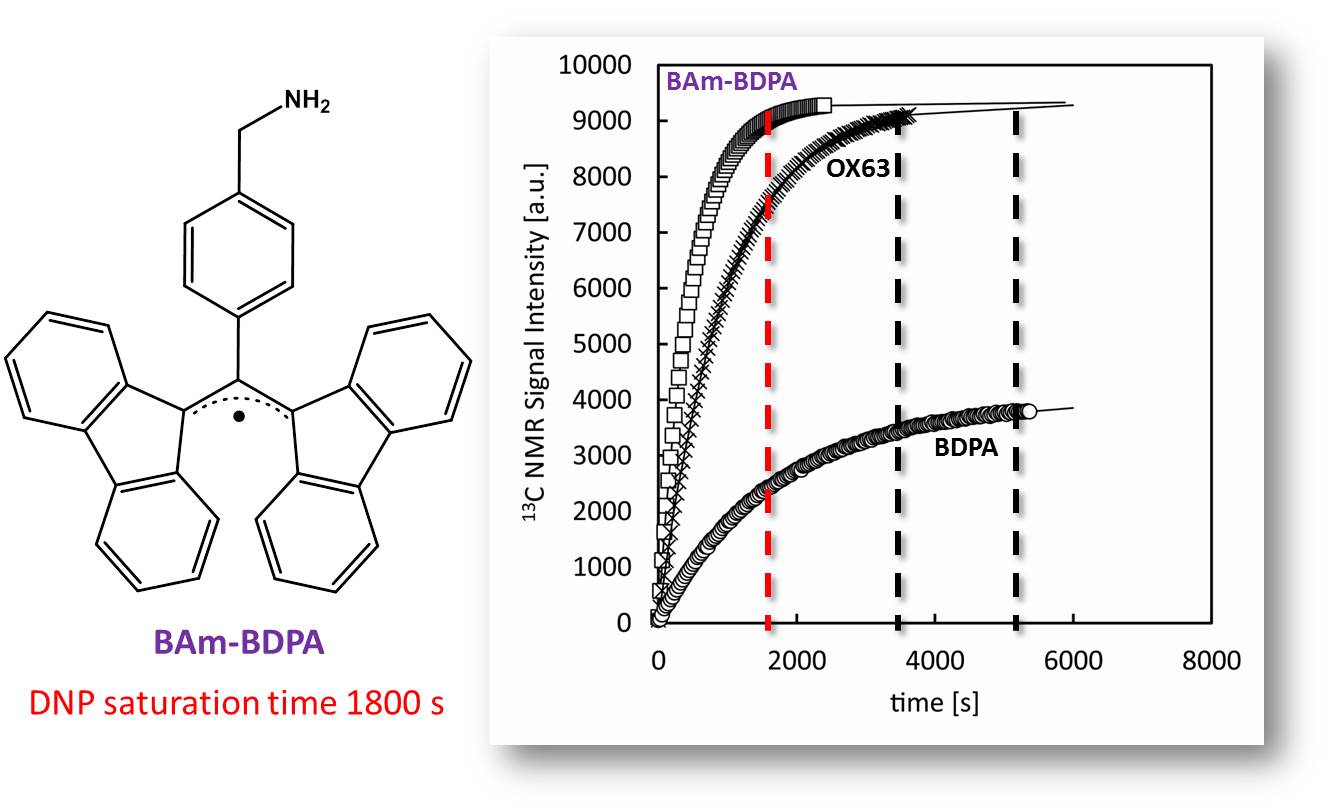 © 2016 – 2020, Eva. All rights reserved by the author(s) and Universitat Autonoma de Barcelona except for texts and images already copyrighted by third parties (e.g. journal publishers) and used here under the fair use provision.