We are recruiting an Early Stage Researcher to work on the Development of Decision Support System & Spectral Classification tool meta-plug-ins for the jMRUI platform as part of the TRANSACT-ITN European project.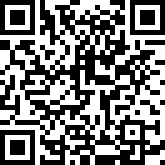 We seek a highly motivated and qualified individual as Early Stage Researcher for a three-year applied research project. The successful candidate will contribute to the development of advanced biomedical research tools in the field of Magnetic Resonance Spectroscopy and Imaging, and its application to the clinical day-to-day practice.
The position is intended for a young post-graduate student/researcher, with a Master degree or equivalent on Engineering or Computer Science, and with a proficient knowledge of the Java programming language. Prior experience on signal and/or image processing, segmentation and pattern recognition applications in the field of biomedical research is an asset, particularly in the field of Magnetic Resonance Spectroscopy and/or Imaging.
Continue reading Job offer for the TRANSACT-ITN project →