Josep Saurí wins the Best Poster Award at the Small Molecule NMR Conference (SMASH) held in Santiago de Compostela, Spain, on 22nd – 25th September, 2013.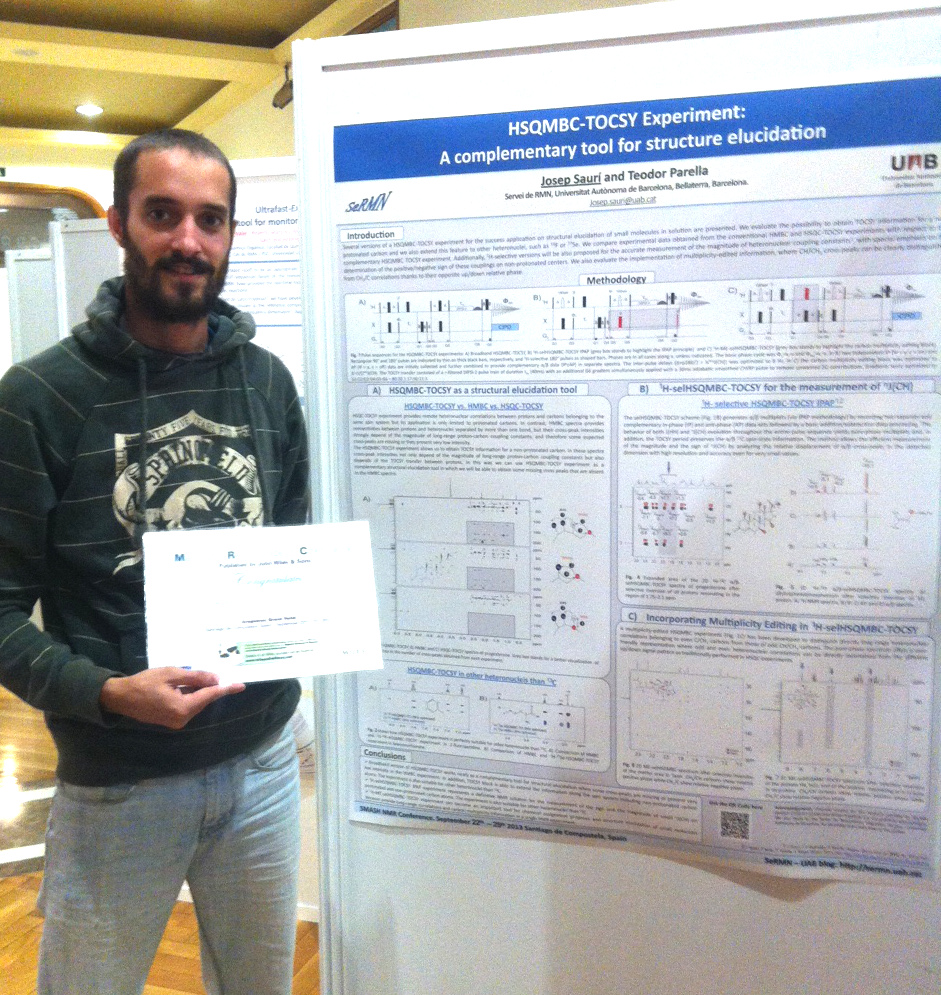 In his poster "HSQMBC-TOCSY Experiment: A complementary tool for structure elucidation" Josep discussed the merits of several versions of the HSQMBC-TOCSY experiment applied to the structural elucidation of small molecules in solution, and compared the information obtained with that provided by the conventional HMBC and HSQC-TOCSY experiments, in particular with regard to the accurate measurement of the magnitude of heteronuclear coupling constants.
Josep has been working as a Ph.D. candidate at the SeRMN under the direction of Dr. Teodor Parella since Sept 2010, when he enrolled in the Chemistry Department doctoral program at Universitat Autònoma de Barcelona with a fellowship from MICINN. He is currently in his fourth year and expects to defend his thesis on 2014. You can read about his work on this blog.
© 2013 – 2014, Miquel. All rights reserved by the author(s) and Universitat Autonoma de Barcelona except for texts and images already copyrighted by third parties (e.g. journal publishers) and used here under the fair use provision.