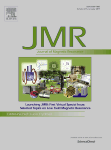 "Perfect 1JCH-resolved HSQC: Efficient measurement of one-bond proton-carbon coupling constants along the indirect dimension" by Núria Marcó, A.A. Souza,  Pau Nolis, R. R. Gil and Teodor Parella. Journal of Magnetic resonance 2017, 276, 37-42. DOI: 10.1016/j.jmr.2017.01.002
A versatile 1JCH-resolved HSQC pulse scheme for the speedy, accurate and automated determination of one-bond proton-carbon coupling constants is reported. The implementation of a perfectBIRD element allows a straightforward measurement from the clean doublets obtained along the highly resolved F1 dimension, even for each individual 1JCHa and 1JCHb in diastereotopic HaCHb methylene groups. Real-time homodecoupling during acquisition and other alternatives to minimize accidental signal overlapping in overcrowded spectra are also discussed.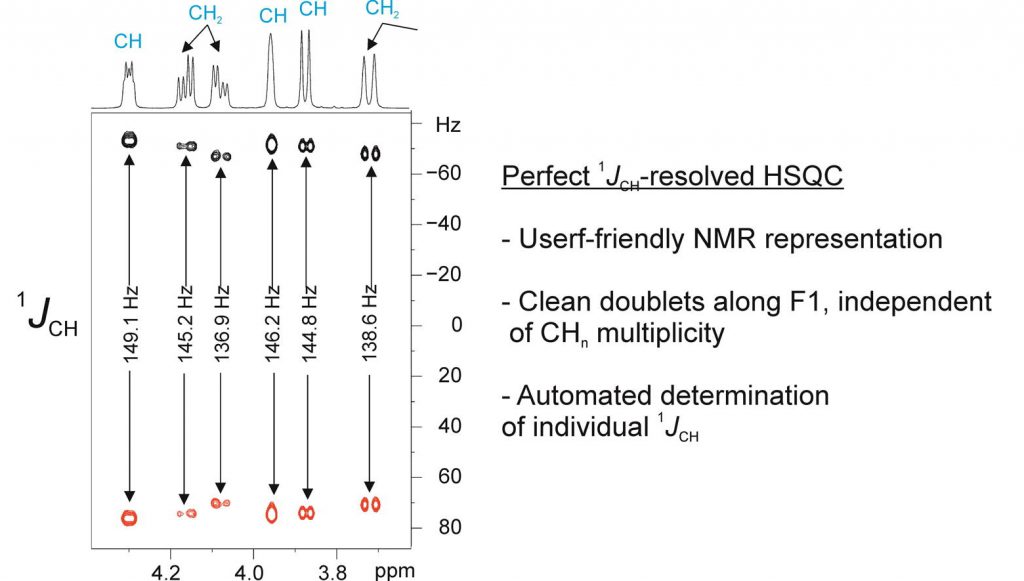 Pulse Programs Code for Bruker:
Data set Example:
© 2017 – 2020, Núria. All rights reserved by the author(s) and Universitat Autonoma de Barcelona except for texts and images already copyrighted by third parties (e.g. journal publishers) and used here under the fair use provision.