Last July 14th 2018 Núria Marcó defended her PhD Thesis entitled: Development of Resolution-Enhanced NMR Techniques for Improved Small Molecules Structural Analysis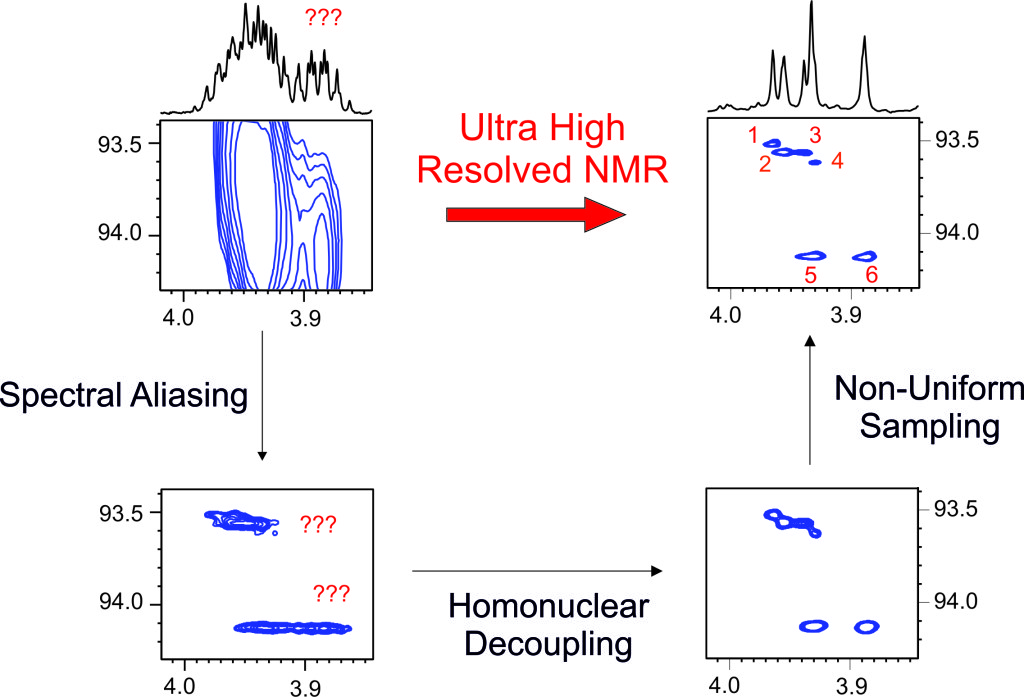 The present doctoral thesis is framed within the field of Nuclear Magnetic Resonance (NMR) spectroscopy.
NMR spectroscopy is an analytic technique and, therefore, one of its main objectives is to unravel the correct structure of the molecules analyzed.This present doctoral thesis is focused on this main objective. This work consists in a compendium of 7 publications, written in several prestigious scientific journals, that develop in depth the efficient and accurate determination of the constitution, configuration and conformation of small molecules thanks to the application of resolution improvements techniques.
Continue reading

PhD Thesis: Development of Resolution-Enhanced NMR Techniques for Improved Small Molecules Structural Analysis