Mononuclear ruthenium compounds bearing N-donor and N-heterocyclic carbene ligands: structure and oxidative catalysis
L Ll.
Dalton Trans., 2017, Accepted Manuscript
DOI: 10.1039/C6DT04729G
ABSTRACT A new CNNC carbene-phthalazine tetradentate ligand has been synthesised, which under reaction with [Ru(T)Cl3] (T = trpy, tpm, bpea; trpy = 2,2′;6′,2″-terpyridine; tpm = tris(pyrazol-1-yl)methane; bpea = N,N-bis(pyridin-2-ylmethyl)ethanamine) in MeOH or iPrOH undergoes a C-N bond scission due to the nucleophilic attack of a solvent molecule, with the subsequent formation of the mononuclear complexes cis-[Ru(PhthaPz-OR)(trpy)X]n+, [Ru(PhthaPz-OMe)(tpm)X]n+ and trans,fac-[Ru(PhthaPz-OMe)(bpea)X]n+ (X = Cl, n = 1; X = H2O, n = 2; PhthaPz-OR = 1-(4-alkoxyphthalazin-1-yl)-3-methyl-1H-imidazol-3-ium), named 1a+/2a2+ (R = Me), 1b+/2b2+ (R = iPr), 3+/42+ and 5+/62+, respectively. Interestingly, regulation of the stability regions of the different Ru oxidation states is obtained by the different ligand combinations, going from 62+, where Ru(III) is clearly stable and mono-electronic transfers are favoured, to 2a2+/2b2+, where Ru(III) is almost unstable with regards to its disproportion. The catalytic performance of the Ru-OH2 complexes in chemical water oxidation at pH 1.0 points to poor stability (ligand oxidation), with subsequent evolution of CO2 together with O2, especially for 42+ and 62+. In electrochemically driven water oxidation, the highest TOF values are obtained for 2a2+ at pH 1.0. In alkene epoxidation, complexes favouring bi-electronic transfer processes show better performances and selectivities than those favouring mono-electronic transfers, while alkenes containing electron-donor groups promote better performances than those bearing electron-withdrawers. Finally, when cis-β-methylstyrene is employed as substrate, no cis/trans isomerization takes place, thus indicating the existence of a stereospecific process.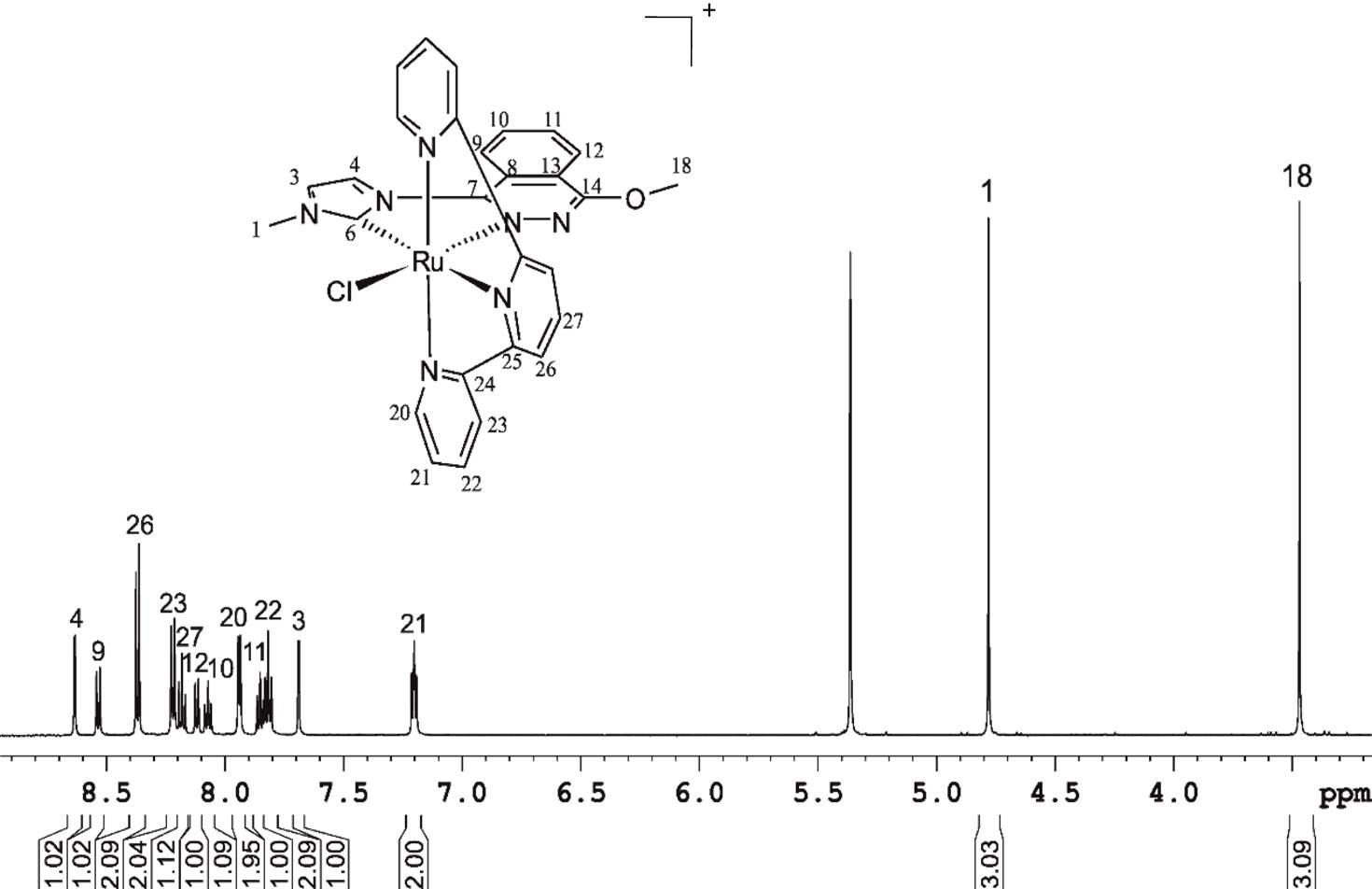 © 2017, Pau. All rights reserved by the author(s) and Universitat Autonoma de Barcelona except for texts and images already copyrighted by third parties (e.g. journal publishers) and used here under the fair use provision.