From 22-6-2020, all authorized SeRMN users can make use of the self-service mode in the 250auto, 360MHz and 400MHz spectrometers, exclusively from 9AM to 5PM, using the booking program (http://sermn.uab.cat/reserves/). The experiment request service is also active for all those samples that are not recorded in self-service mode:
Solution NMR form: http://sct.uab.cat/sermn/peticio_servei/RMN_solucio
Solid State NMR: http://sct.uab.cat/sermn/peticio_servei/RMN_estat_soli
MRI/MRS studies (Biospec) : http://sct.uab.cat/sermn/peticio_servei/mri_mrs
Another Request : http://sct.uab.cat/sermn/peticio_servei/altres_solicituds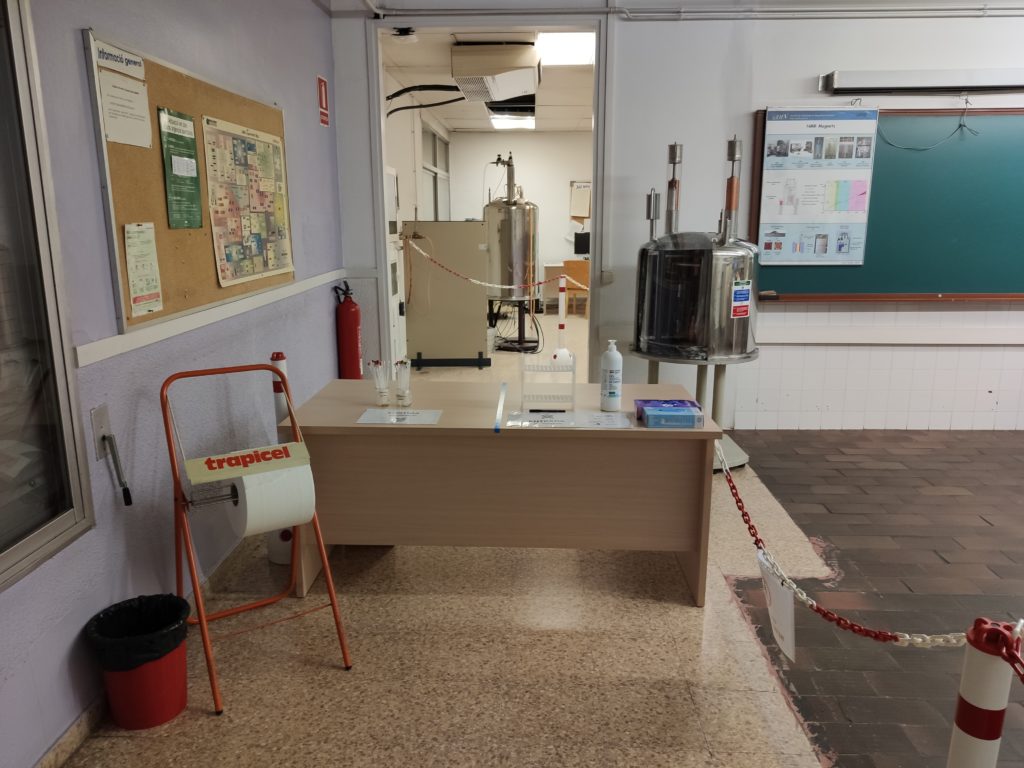 At the moment, the 250robot spectrometer is reserved exclusively for this type of work.

It is very important that the following mandatory rules are respectedt
1. Self-service exclusively from 9AM to 5PM. SeRMN access is not allowed outside of this time slot as there will be no SeRMN staff.
2. Only 1 person per machine is allowed. Always respect two meters of distance separation between people.
3. It is necessary to follow the established protocols of hygiene and safety at a personal level (mask, hand disinfection …)
4. Before and, above all, after using the keyboard and other tools to carry out the experiments (spinner, calibrator …) it is necessary to disinfect them with the hygiene material that you will find available.

Any questions or clarifications, you can contact the staff of the SeRMN who will be present from 9AM to 5PM or through the address .
© 2020, Teo. All rights reserved by the author(s) and Universitat Autonoma de Barcelona except for texts and images already copyrighted by third parties (e.g. journal publishers) and used here under the fair use provision.