Dates:  24th -27th October 2011
Organized by the SeRMN of the Autonomous University of Barcelona (UAB).
This works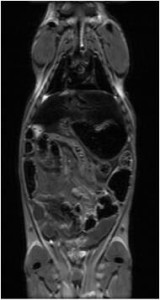 hop combines a comprehensive series of lectures on the technology of magnetic resonance spectroscopy and imaging (MRS/MRI) with hands-on laboratory sessions to provide practical demonstrations of key concepts and procedures for preclinical studies.
Whether you are considering MRI as a research tool in your lab or just would like to learn more about MRI, this workshop addresses practical aspects of experimental MRI with laboratory animals and provide valuable hands-on experience on a 7 T Bruker BioSpec spectrometer.
Number of participants will be limited to 4.
For the registration, please fill the Registration Form and email it to ,  registration deadline ends October 10th.
See Workshop Brochure for more information or contact Silvia Lope via email.