André Fredi made an oral presentation at the 8th GERMN / 5th Iberian NMR Meeting (GERMN 2016) held in Valencia, Spain from 27th to 29th June 2016.
In his presentation, that was titled  "Exploring the use of Generalized Indirect Covariance to reconstruct Pure Shift NMR spectra: Current Pros and Cons", André explained how to make pure spectra shift from Generalized Indirect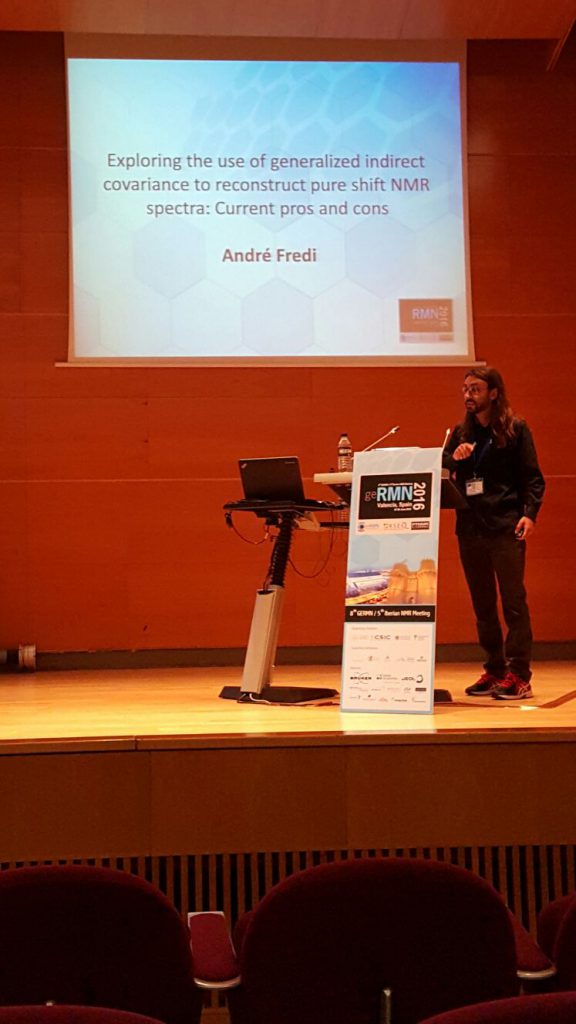 Covariance processing (psGIC). This new method is basically a new way to get "synthetic" pure shift spectra without the need to purchase a pure shift spectrum in the spectrometer and without the penalties that pure-shift experiments cause.
André has been working as a Ph.D. candidate at the Department of Chemistry and SeRMN under the direction of Dr. Teodor Parella and Dr. Pau Nolis since November 2014, when he enrolled in the Department of Chemistry doctoral program at Universitat Autònoma de Barcelona with a fellowship from CNPq-Brazil. He is currently in his second year and expects to defend the doctoral thesis on 2017/2018.