"Structural discrimination from in-situ measurement of 1DCH and 2DHH RDCs" by Núria Marcó,  R. R. Gil and Teodor Parella. Magnetic Resonance in Chemistry 2017, DOI: 10.1002/mrc.4575
A fast RDC-assisted strategy involving the simultaneous determination of scalar and total coupling constants from a single 1JCH/2JHH-resolved NMR spectrum is reported. It is shown that the concerted use of the directly measured 1DCH (for all CHn multiplicities) and 2DHH residual dipolar couplings allows an on-the-fly assignment of diastereotopic CH2 protons, as well as of an efficient discrimination between all eight possible diastereoisomeric structures of strychnine, which contains six stereocenters.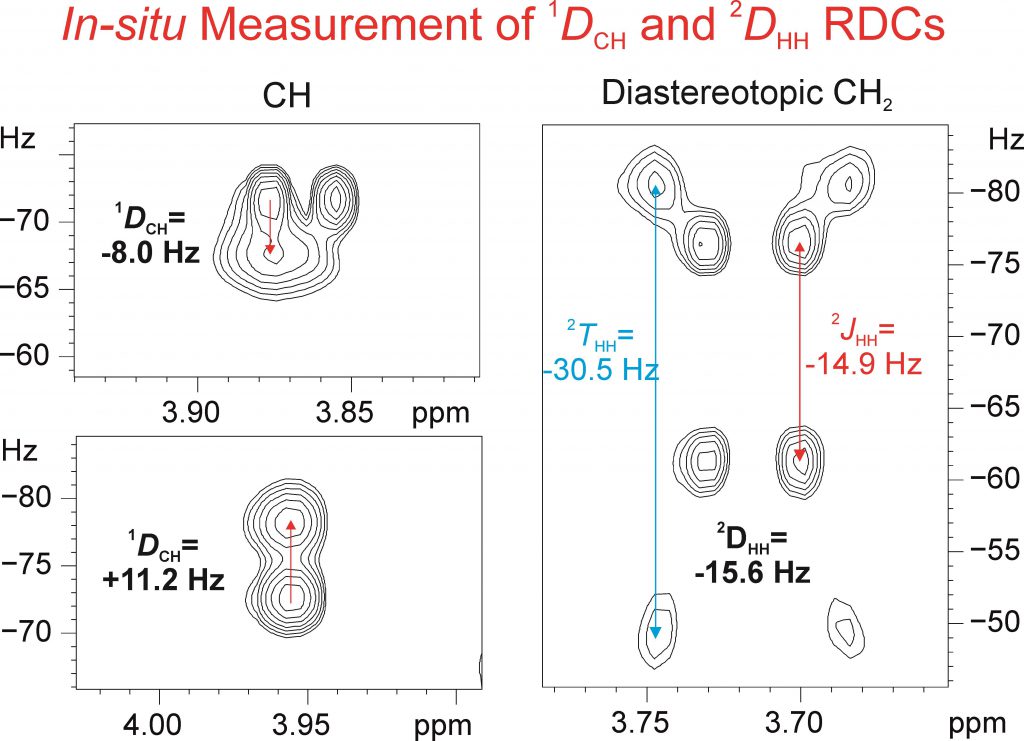 Pulse Programs Code for Bruker:
Data set Example:
© 2017 – 2020, Núria. All rights reserved by the author(s) and Universitat Autonoma de Barcelona except for texts and images already copyrighted by third parties (e.g. journal publishers) and used here under the fair use provision.