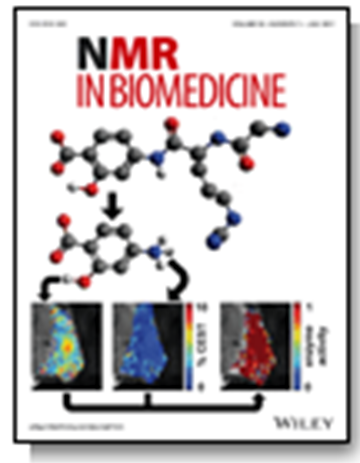 "Metronomic treatment in immunocompetent preclinical GL261 glioblastoma: effects of cyclophosphamide and temozolomide" by by L. Ferrer-Font,  N. Arias-Ramos, S. Lope-Piedrafita, M. Julià-Sapé , M. Pumarola, C. Arús  and A. P. Candiota. NMR Biomed. 2017. DOI: 10.1002/nbm.3748. 
Glioblastoma (GBM) causes poor survival in patients even when applying aggressive treatment. In preceding years, efforts have focused in new therapeutic regimens with conventional drugs to activate immune responses that may enhance tumor regression and prevent regrowth, as for example the "metronomic" approaches.
We have evaluated whether metronomic CPA or TMZ administration could increase survival in orthotopic GL261 in C57BL/6 mice, an immunocompetent model. Longitudinal in vivo studies with CPA (140 mg/Kg) or TMZ (range 140-240 mg/Kg) metronomic administration (every 6 days) were performed in tumor-bearing mice. Tumor evolution was monitored at 7T with T2-weighted MRI, Diffusion weighted imaging and MRSI-based nosological images of response to therapy. Obtained results demonstrated that both treatments resulted in increased survival (38.6+21.0 days, n=30) compared to control (19.4+2.4 days, n=18). Also, it was found a clear edema appearance during chemotherapeutic treatment suggesting inflammatory associated processes. The necropsy performed in mice cured from GBM after high TMZ cumulative dosage (980-1400 mg/Kg) revealed lymphoma incidence.